Gretchen Renee' Helmstetter, CPA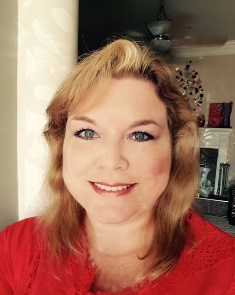 Renee Helmstetter, Executive Vice President, is a seasoned financial and strategic planning consultant with 15+ years of experience in financial and operations management, business expansion/acquisition, and targeted improvement of productivity, efficiency and quality measures. Her experience and expertise spans a variety of non-profit and for-profit healthcare-related organizations, including hospitals, health systems, FQHCs/RHCs, and physician groups. Areas of expertise:
Cost Reports / Tax
Organizational Growth
Practice Acquisition
Performance Management
Quality Improvement
Inventory Management
Marketing / Advertising / Outreach
Primary, Specialty & Dental Care
Mental Health / Substance Abuse
FQHC / RHC Programs
Adult Day Health Care
School Based Health Care
Grant Writing
Organizational Growth
Practice Acquisition
Performance Management
Quality Improvement
Inventory Management
Marketing / Advertising / Outreach
Primary, Specialty & Dental Care
Mental Health / Substance Abuse
FQHC / RHC Programs
Adult Day Health Care
School Based Health Care
Practice Assessment
Compliance/HR/IT
Legal / Regulatory Compliance
Risk Management
Policy / Advocacy
Human Resources
Benefits Management
Technology Implementation
System & Program Development
Education, Certifications & Affiliations
·
CPA Certification ~ La.# 25068
·
Bachelor of Science in Accounting, Southeastern Louisiana University, Hammond, LA
·
Memberships: National Society of Accountants, Louisiana Society of CPAs, MGMA, HFMA, ACMPE, ACHE, River Region Chamber of Commerce, GNOSHHRA & SHRM
Professional Experience
Vice President 2010 - Present
Contemporary Health Care, Inc.
As Vice President of Contemporary Health Care, Inc., Renee is responsible for all phases of the consulting practices relative to financial operations, reimbursement, revenue cycle, physician practice management, and Federally Qualified Health Center (FQHC) and Rural Health Center (RHC) development, inclusive of transitions and conversions leading to transaction analysis to FQHC and FQHC Look-Alike provider status. Under Renee's leadership and with her business acumen, the firm's client base has grown to include both non-profit and profit healthcare organizations, including but not limited to hospitals and health systems, FQHCs/FQHCs and other ambulatory care providers, public entities (i.e., Parish/County Departments of Health, other governmental units), and physician groups in multiple states.
CPA & Healthcare Practice Consultant 2004 ~ 2010
Gretchen Renee' Helmstetter, CPA LLC
As a Certified Public Accountant having a variety of healthcare practice management experience, medical billing and claims processing savvy, health industry specific software knowledge, as well as grant writing and medical cost report preparation skills, I have been offering consulting services for the past 8 years to a variety of clients. My services are widely varied and include:
General accounting services
Operations quality and productivity improvement services
Strategic planning
GL clean-up
Software implementation
Budgeting and financial strategic planning
Grant-writing (Federal, State and Foundation grants)
Construction project management (coordinating funding sources, including state appropriations and federal funds)
Cost report and tax return preparation
Daily financial management as a contract CFO
Service area analysis for expansion viability
Practice valuations and practice format analysis
Operations analysis for productivity and quality opportunities
Statistical and other data reporting
Creating and implementing fee schedules
Customizing software to organizational needs for data capture and billing functions
Developing successful billing practices
Troubleshooting both process/workflow and software utilization workflows to improve productivity and efficiency.
My clients have included hospitals (private and local districts), FQHCs, RHCs, and private practices, as well as small businesses and individuals (tax and write-up clients). Part of what I enjoy most about the consulting work I do is being able to help organizations identify opportunities to improve, and helping them to achieve those improvements. I enjoy the challenges of solving the puzzles and seeing my clients happy with the results.
Chief Financial Officer
(Contract Temporary Part-time Position)

June 2011 ~ August 2012
Horizon Health Center, Inc. (FQHC) Jersey City, NJ
In my capacity as contract Chief Financial Officer of Horizon Health Center, Inc., I was responsible for working with the administrative team to develop strategic goals for financial growth, for oversight of the accounting functions of the Finance Department and supervision of the staff, and for the on-going financial management of the organization. In the time that I worked with the organization, I reviewed the accounting functions of the organization, hired new qualified accounting staff, and worked to improve the accounting and purchasing functions of the organization. Along with the management team, I worked to analyze the operations of the organization, reviewing productivity, quality and billing processes to identify areas of opportunity and to develop an organization-wide departmental budget and plan for increased performance across those areas. I also worked with the outside billing company to identify improvements needed to achieve success in claims processing and collections, and to make the necessary changes.
Key Accomplishments:
·
Led strategic planning process to develop better operational and financial goals and SOP's.
·
Interviewed and hired new Finance Department accounting staff.
·
Reviewed existing work for 2011 and reconciled vendor accounts and GL.
·
Developed departmental detailed budget for balance of 2011 and 2012.
·
Began implementation process for new Serenic accounting software.
·
Developed expanded financial reporting for management, Finance Committee and Board use.
·
Developed process for recognition of Charges & Adjustments from the eCW system into the accounting system, and an A/R Reconciliation and roll-forward process.
·
Worked with staff to develop improved Purchasing and Rental Revenue procedures.
·
Developed new fee schedules and updated eCW system rules for proper patient and insurance billing.
·
Worked with management team to successfully open new site.
Chief Financial Officer

September 2003 ~ May 2011
Access Health Louisiana (FQHC Network) Luling, LA
Hired by Access Health Louisiana, formerly St. Charles Community Health Center (STCCHC) in its infancy, I was initially charged with development of the policies and procedures for the Accounting, IT, Human Resources, Business Services, and Billing departments. Directly responsible for those areas of the business, as well as grant writing and grants management, as a working manager I mentored staff to instill the level of skills and discipline necessary to meet the growing demands of the organization with emphasis on quality, efficiency and productivity. During my 7+ years as CFO of STCCHC, through collaboration with the CEO and Operations Management, I have been committed to the success of the organization and instrumental in its growth from a single site with 21 employees providing primary care services, to 9 sites with over 200 employees providing primary care, multiple specialty care services, contracted public health services, dental care, behavioral health and substance abuse services, adult day health care and school based health care. Through careful financial management, expansion through practice acquisitions, service line additions, and capital expansion projects, the organization has become the largest and most successful FQHC in the state of Louisiana, providing comprehensive health services in St. Charles, Jefferson, St. Bernard and St. Tammany parishes with a focus on underserved and low-income populations.
Key Accomplishments:
·
Led the financial growth of the organization from an $850,000 per year business to a $20,000,000+ per year business with 9 sites, 30 medical providers and over 200 employees.
·
Evaluated multiple practices for acquisition and successfully merged them into the existing FQHC primary care format to attain greater financial stability and growth.
·
Evaluated new program opportunities for feasibility and worked with the operations team to develop and implement new service lines to promote transition to the medical home model of care while improving the financial stability of the organization.
·
Coordinated funding streams, design, procurement and project oversight to develop multiple new facilities, the largest of which is a 27,000 square foot $5+ million construction and equipment project currently in progress.
·
Directly developed and implemented the conversion from paper charting and outsourced practice management to EHS electronic health record and practice management software with internal billing, resulting in STCCHC being considered the most advanced facility of its type in the state and in the top 5% in the United States.
·
Developed the Billing & IT departments of the organization to become industry leaders sought after by other FQHC/RHCs and private practices for IT development and Billing assistance. STCCHC's Billing department provides outside Billing services for multiple practices. Through effective coding and billing procedures, STCCHC has achieved a collections rate (net of adjustments) of 98%.
·
Personally wrote multiple Federal, State and Foundation grants on behalf of the organization and other organizations totaling in excess of $3 million dollars annually. Performed grants management for the organization and generated required grant reporting.
·
Managed state and local service contracts in excess of $1 million annually, including financial management and contract reporting.
·
Created detailed budget and forecasting tools to facilitate the annual budget process which has successfully achieved extremely accurate forecasting, enabling reliance on those projections for planned growth by the Board of Directors and Administration.
·
Performed departmental and program analysis to identify opportunities for improving productivity, quality and efficiency, and developed a "Report Card" for use by Operations.
·
Implemented and manage 340b contracted pharmacy program for 2 sites.
·
Worked with Operations Management to develop quality initiatives to achieve National Commission on Quality Assurance (NCQA) Level III certification.
·
Implemented accounting software conversion from QuickBooks Pro to Blackbaud Financial Edge, simultaneously implementing in-house payroll processing with conversion to direct deposit.
Controller

August 2001 ~ September 2003
National Fruit Flavor Company, Inc., New Orleans, LA
In my capacity as Controller for National Fruit Flavor Company, Inc., I was responsible for ensuring continued financial stability and growth of the 80 year old, family-owned company. Through management of the Purchasing and Accounting functions of the company, co-ordination with the Manufacturing and Sales departments, and interaction with the Research & Development lab, I was able to institute subtle changes in procedures that ultimately improved productivity and quality while maintaining costs and customer pricing.
Key Accomplishments:
·
Implemented improved Purchasing policies and negotiated vendor pricing contracts to reduce raw materials costs and inventory, reducing carrying costs.
·
Streamlined the batch process to reduce order processing time and increase plant capacity.
·
Developed computerized reconciliation for inventory control.
·
Worked with Sales and Manufacturing managers to develop optimized batch sizes, and run patterns to maximize plant efficiency and reduce batch overhead costs.
·
Developed improved A/P and A/R processes, reducing redundancy and office costs while improving collections and increasing purchase discounts.
Staff Accountant

January 2000 ~ August 2001
LaPorte, Sehrt, Romig & Hand, Metairie, LA
As a Staff Accountant, I worked in the Special Accounting Services division, providing a range of services to firm clients including general accounting services, audit services, tax preparation, business analysis and evaluation, accounting software consulting, payroll processing and financial statement preparation.
Key Accomplishments:
·
Recognized for client satisfaction.
·
Performed grant reviews and audits as the LSRH delegate for State Legislative Auditor assignments.
·
Exceptional success at achieving tax penalty abatement for clients from the IRS and state.
·
Outstanding analytical skills utilized to assist in fraud and defalcation assignments.
Office Manager

April 1996 ~ January 2000
Duo-Fast Dixie, Inc., Harahan, LA
In my position as Office Manager, I interacted with the parent company, provided accounting and sales personnel supervision, managed A/R and A/P, performed bank accounts and loans reconciliations, prepared payroll and taxes, as well as provided benefits management and was responsible for inventory control for the distributorship.
Key Accomplishments:
·
Converted corporate accounting data to new computer system and new accounting software.
·
Established point of service invoicing system.
·
Developed improved inventory control procedures.
·
Developed customized reports for sales and business management.
Previous positions
Office Manager, Wall Marine, Inc., Harahan, LA
Office Manager, Record Masters of New Orleans, Inc., New Orleans, LA
Administrative Assistant, CompuTrain, Ltd., New Orleans, LA
Software expertise
Solomon Accounting Software, Serenic Accounting Software, Blackbaud Accounting Software, EHS Care Revolution Practice Management and Billing Software, eClinical Works Practice Management Electronic Medical Record Software, Capture Rx 340b Pharmacy Software, Paychex Payroll Software, Business Objects Report Writer Software, BridgeIT Report Writer Software, HFS Cost Report Software, Platinum for Windows Accounting Software, Payware Payroll Software, BatchMaster Manufacturing and Inventory Control Software, Crystal Reports Report Writing Software, FRx Financial Reporting Software, UniLink Accounting Software, BMA Tax Forms Software, YES Tax Form Preparation Software, ProSeries Tax Software, FACTS Accounting Software, Fortune Accounting Software, Manzanitza Accounting Software, RealWorld Accounting Software, JURIS Legal Accounting Software, Quickbooks Pro Accounting Software, Champion Accounting Software, Database Solutions Accounting Software, Peachtree, Excel, Lotus 123, EFTPS Tax Software, Intuit Tax Pro Software, MS Office Software (Word, Excel, PowerPoint, Publisher)
Contact us, and we'll be happy to tell you exactly how we can address your particular institutional situation.