Lawrence E. Sargent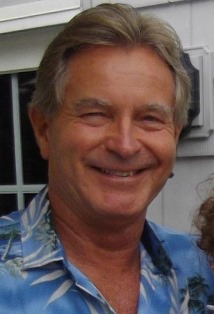 Mr. Sargent's key areas of consultancy to hospitals, medical centers, physician groups, and ambulatory care providers include comprehensive needs assessments, business plans, feasibility studies, medical staff development plans, Federally Qualified Health Center development, and program and service development.
Mr. Sargent has 30+ experience in financial, operational and regulatory matters in the health care field. Mr. Sargent has managed projects in the following areas:
- Ambulatory Care/Outpatient Assessments
- Hospital Conversions
- Due Diligence
- Interim Operations, Contract Management
- Strategic Assessment
- Vice President
- Start-Ups, Implementation
- Liaison for Clients
- Policy Review/Interpretation
Product and Service Development
- New Product Lines
- Joint Ventures
- Program Initiatives
Mr. Sargent's consulting experience includes:
Statewide strategic planning process of Traumatic Brain Injury in Delaware including needs/resource assessment, incidence/prevalence analysis, Steering Committee facilitation/presentation, service provider/agency/individual focus groups, questionnaires, surveys.
Interim operations (two tenures) of physician run 501 (c) (3) HIV/AIDS multi- specialty ambulatory care facility which included administration, grants management, reporting, systems, physician/employee recruitment.
Assessment/evaluation and subsequent interim operations of urban, hospital-based, off-site multi-specialty ambulatory care center – project included Federally Qualified Health Center (FQHC) alternative analysis, managed care preparedness, administration, programs and services.
Medicaid HMO startup in southern state including development of revenue/cost targets development, contract development/negotiations, marketplace analysis, and network development statewide.
Statewide WIC assessment in Delaware included focus groups, surveys, and questionnaires of access issues relative to clients, providers, vendors.
Multi-state financial technical assistance to providers including managed care preparedness, network development business office operations, managed care contracting, budget development, reimbursement, and strategic planning.
State Primary Care Association technical assistance relative to network development, managed care, federal designations, impact analyses.
Ambulatory care technical assistance for hospitals/health systems, ambulatory care providers, and agencies - assessments, financial modeling, application process, alternative analysis.
Professional Experience:
North Philadelphia Health System - President of Ambulatory Care
Contemporary Health Care Associates -President
Kaden & Arnone - Manager of Health Care Consulting
Holy Name Hospital - Vice President of Strategic Planning
Hospital Service Plan of NJ - Assistant Manager
Education:
Monmouth University – BS, Business Administration
Fairleigh Dickinson University– Masters in Public Administration
Professional Affiliations:
Jersey Primary Care Association
Louisiana Primary Care Association
National and Louisiana Rural Health Associations
Contact us, and we'll be happy to tell you exactly how we can address your particular institutional situation.